Senior dating in Arizona | Over 40 dating in Arizona| MatureFreeAndSingle.com
MFS is a specialist senior dating service in Arizona for those looking for love, relationships and companionship online. Catering exclusively for over 40's dating over 50's dating in Arizona, we pride ourselves in offering a higher quality dating service, and making it easy for you to find the one you are looking for.
We are not your average dating site. Established in 2008 by a husband-and-wife team who found love online, MFS is uniquely designed with you in mind. Dedicated to our founding core values of honesty, openness, great value for money and fun, we are passionate about providing you with a site full of genuine opportunities, and offering you a pleasurable dating experience.
With MFS you can effortlessly browse, find, and get to know other senior singles in Nevada over the Internet, from the comfort of your home. Whether you are looking for romance or friendship, we are here to help you safely, securely and successfully navigate the dating scene and are proud to offer you a trusted Nevada senior dating service.
Arizona is home to the magnificent natural wonder, the Grand Canyon and it is nicknamed the Grand Ganyon State. Boasting an abundance of outdoor recreational activities, unique attractions and exciting events, there is not a shortage of things you can do with your date in the state of Arizona. From hiking, mountain biking and skiing to simply enjoying the beautiful scenery, there is an outdoor recreation for everyone. But if you find yourself at a loss for ideas for what to do or where to go with your date, visit http://www.arizonaguide.com/ Arizona's website offers citizens a free guide to the interesting, exciting and enjoyable things you can do, see and experience in the state.
Senior daters in Phoenix can enjoy the metropolitan capital cities vibrancy, renowned museums and award winning restaurants. With a stunning backdrop of the Camelback Mountains and beautiful desert scenery, Phoenix offers hiking and biking experiences to those seeking outdoor adventures. To experience some of the culture the city have to offer, you could visit the Phoenix Art Museum. The museum houses the South-West's largest art collection from across the world, displays international exhibitions and holds festivals, live performances, and independent art films all year round. Alternatively you may like to visit The Heard Museum, which boasts an extensive collection of Native American art. For further ideas of things to do, events to go to and places to wine and dine, visit http://www.visitphoenix.com/
Dating in Arizona doesn't have to be hard work. With MFS you can easily find other senior singles in Arizona in a safe, secure and exiting way. Give it a try for free today!
Phoenix
,
Tucson
,
Mesa
,
Chandler
,
Glendale
,
Scottsdale
,
Gilbert
,
Tempe
,
Peoria
,
Surprise
,
Yuma
,
Avondale
,
San Tan Valley
,
Flagstaff
,
Casa Adobes
,
Goodyear
,
Lake Havasu City
,
Buckeye
,
Casa Grande
,
Catalina Foothills
.
Mature, Free and Single?
MatureFreeAndSingle is a mature dating & friendfinder service exclusively for Arizona singles over the age of 40. We set up MFS back in 2008, convinced that we could provide a better quality senior dating service than the ones we encountered when dipping our own toes into online dating (as singles!) back in 2002.
Over the past four years, we have built a quality senior dating service based on core values of honesty, confidentiality, value for money and heaps of fun along the way! Read our story in About Us, and if you'd like to give us a try, we'd be delighted to have you as a member. Paula & Tim Taylor
"I have been using MFS for 8 months now, and have recently "bumped" into a friend I lost touch with from school. We haven't seen each other for 30 years. We have been emailing and talking..."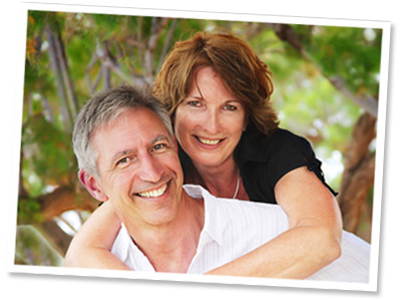 Join FREE and meet other professionals today...
By joining you agree to our Terms of Use.
No nicknames, please. Your email address is kept private and is not given to other members or any third party (read our Privacy Statement). Login details will be sent to this email, so please enter a valid address. By clicking 'Join Free' you are agreeing to our Terms of Use.